A California grandmother was stunned to discover that her Craigslist bargain came with a trove of hidden riches.
Vicky Umodu had just moved into a new home in Colton, California, when she spotted two couches and a matching chair on Craigslist, according to KABC-TV. The furniture was being offered for free.
At first, Umodu suspected the free listing might be a "gimmick," she told the local station. She called the seller, who explained that their family had just lost a loved one and needed to clear away their remaining belongings.
Umodu said she was "so excited" to pick up the furniture and bring it home.
It was only after moving in the set of couches that Umodu felt a strange lump poking under a cushion. She wondered if it was a heating pad—but there was no electrical cord, she said.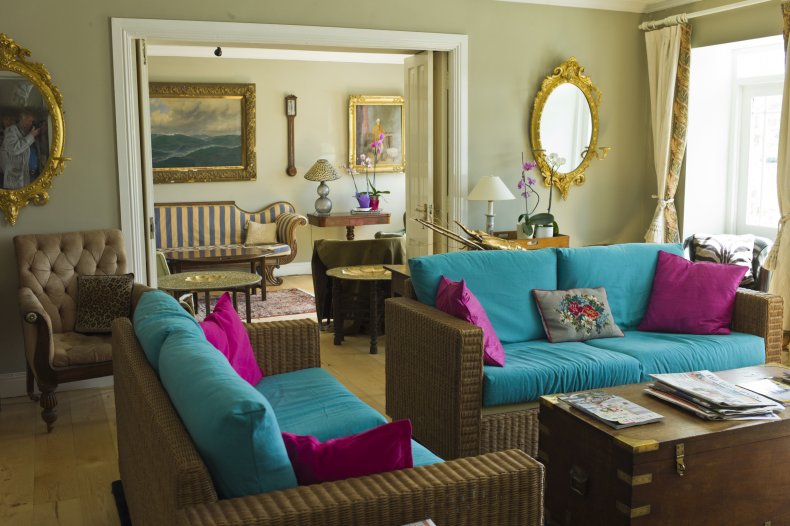 Finally, she unzipped the cushion and found the hidden treasure: several envelopes stuffed full of cash.
Shocked, Umodu called her son over. "I was screaming, 'Come, come, come!'" she recalled. "'It's money, it's money, I need to call the guy.'"
The family confirmed to KABC-TV that Umodu had discovered about $36,000, all of which she returned. To express their gratitude, they gave $2,200 back to her—enough to help Umodu buy the refrigerator she needed for her new home.
The Good Samaritan said she never thought of keeping the money and "was not expecting a dime" from the family.
"God has been kind to me and my children," she said. "They are all alive and well and I have three beautiful grandchildren. So what can I ever ask from God?"
Why Stash Cash?
Most of the valuables and wads of cash that have been found hidden in homes and furniture were stashed by Americans who lived through the Great Depression, according to Realtor.com. During the 1920s and '30s, many people feared entrusting their money to banks.
The federal government did not guarantee bank deposits at the start of the Depression, so Americans scrambled to withdraw their savings, or arrived too late and saw it all vanish. Since paper money was nearly worthless during the Depression, many people stowed away gold or silver.
When the Great Recession of 2008 struck, many seniors who had experienced the Depression again sought to withdraw their cash from banks and stash it at home, NBC reported.
Newsweek previously covered the 2021 discovery of 500 envelopes of cash and checks hidden behind a wall at Joel Osteen's megachurch in Houston, Texas, by a plumber who was doing repairs.
In 2020, a home buyer returned $10,000 he uncovered in the property he had just bought.
And a year earlier, rail service workers found another $10,000 stuffed under a train seat.
Newsweek reached out to Umodu for comment.
link