Last week, Jim "Mattress Mack" McIngvale made two different wagers — $2 million each — on the Houston Astros to win the 2022 World series at +500 odds. According to numerous reports, Mattress Mack has at least $10 million wagered on the Astros to win the World Series in October.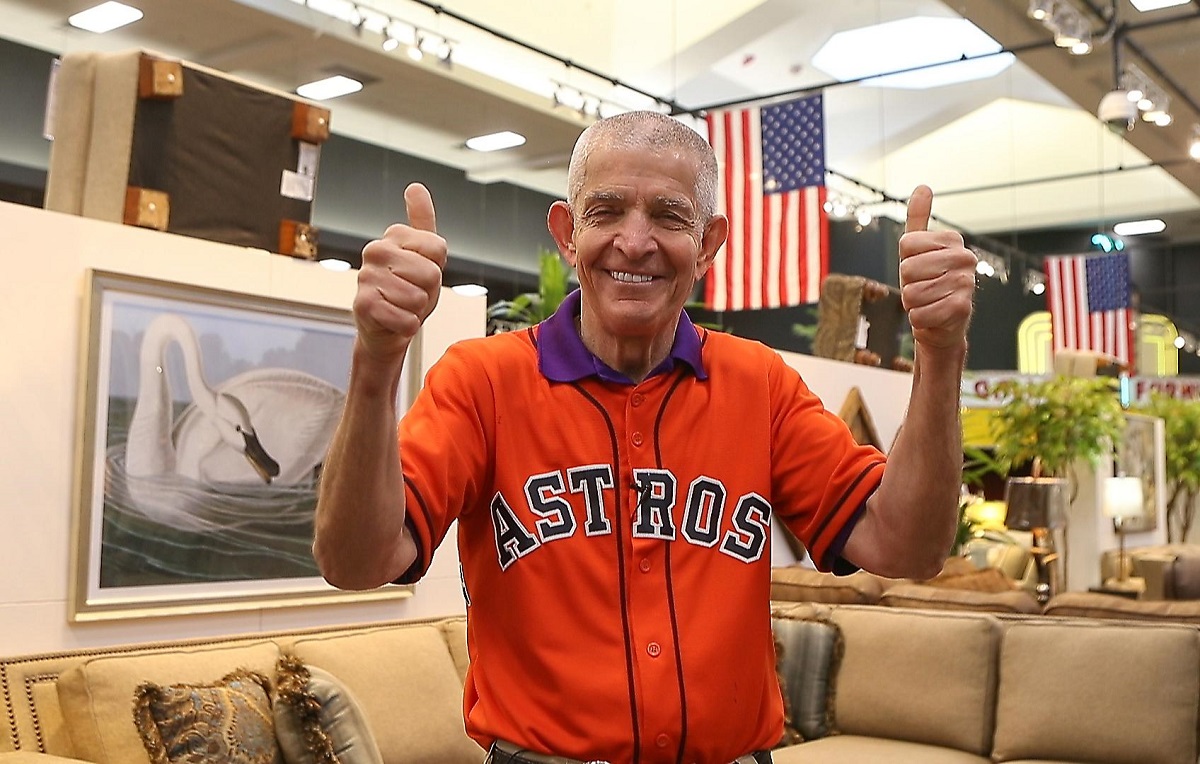 McIngvale is a businessman from Houston who is known in the community as "Mattress Mack" for owning multiple furniture stores. Over the last few years, Mattress Mack runs a special promotion at his stores where you can win back the cost of your furniture if you spend at least $3,000 and the Astros win the World Series.
These seven-figure bets on the Astros are nothing more than a hedge and publicity stunt for McIngvale, but a lot of people get excited when they hear the words "Mattress Mack" uttered. Real sports bettors loathe his antics because it's nothing more than a business promotion, but Astros fans love his enthusiasm.
Who knew that the furniture racket was so lucrative. I'm clearly in the wrong business. Oh, and in case you're curious, we love to fade Mattress Mack. Whenever he bets a team, we always bet the other way. I'm holding an MLB futures ticket on the New York Yankees and Los Angeles Dodgers to win the World Series. Betting chalk might not be sexy, but we love fading Mattress Mack.
Mattress Mack Bets $2 Million on the Astros… Twice
Sports betting and online gambling is illegal in Texas among other things, so McIngvale flies a private jet to states with legal sports betting.
During the All-Star Break, there was a "Mattress Mack Alert" at the Bellagio Casino in Las Vegas. McIngvale walked into the Bellagio and plopped down $2 million in wagers on the Houston Astros to win the World Series at +500 odds. BetMGM operates the Bellagio sports book, and Mattress Mack posted four single bets consisting of $500,000 each on the Astros to win. At 5/1 odds, Mattress Mack will bank $10 million from those wagers.
McIngvale was not done when he fired away another Mattress Mack wager in Iowa. Yes, Iowa. He flew to the middle of the country so he could access his Fan Duel account. He wagered another $2 million on the Astros to win the World Series at +500 odds. Once again, if the Astros win, he'll add $10 million to his account.
In less than 48 hours in two different states, Mattress Mack wagered $4 million on his beloved Astros to win the World Series, which would pay out $20 million.
But wait, there's more!
Mattress Mack made $3 million in wagers earlier in the season. In May, the Astros were anywhere from 10/1 or 12/1 odds to win the World Series. He got down $1 million on the Astros at +1200 odds, and then fired an additional $3 million wager on the Astros at +1000. If the Astros win, Mattress Mack will bank $42 million from his May wagers. If you include the most-recent bets in Louisiana, Las Vegas and Iowa, Mattress Mack has $72 million at stake with $10 million invested.
link