Guiding your company through a merger or acquisition is rarely easy. These tips from Landscape Forms CEO Margie Simmons can help ease the transition.
Key takeaways
How can CEOs manage operations while their company is going through a merger or acquisition? These areas should take priority:
Strategic planning

Vetting target companies

Internal delegation of work

Integration and communication
M&A activity in 2022 fell from record levels, but dealmaking continues. As economic headwinds grow, CEOs face an increasingly nuanced task of leading their companies through transformative transactions.
What are the keys to short- and long-term success? We asked Margie Simmons, CEO of furniture and home furnishings manufacturer Landscape Forms, about the lessons she's learned from leading multiple acquisitions. One major insight: "M&A is a roller coaster," Simmons said. "There are definitely highs and lows."
1. Strategy is fundamental
The decision to embark on a merger or acquisition has to be made using data, strategy and conviction. A lack of focus can hamper both the M&A effort and day-to-day operations.

"M&A is a time-consuming process," Simmons said. "If you're not disciplined in knowing what you're trying to achieve and defining what you're looking for, it can become a waste of time and resources—and a major distraction from the core business."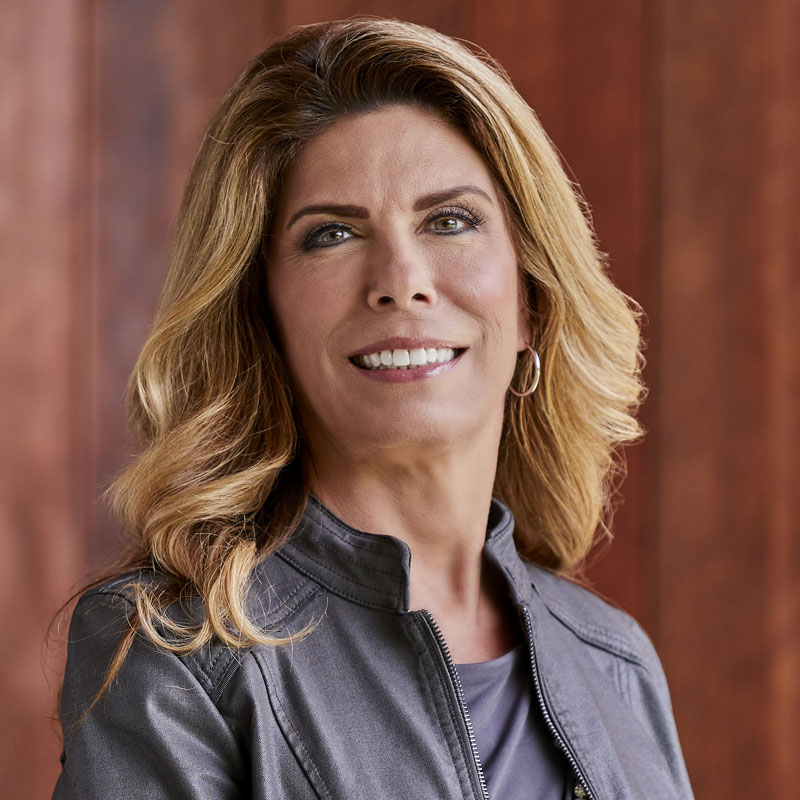 Margie Simmons, CEO of Landscape Forms
One way to be strategic is by building M&A into future growth. Ideally, a merger or acquisition isn't a sporadic action, but rather a planned one. For example, Simmons said her company committed to doubling its size every six years, and acquisitions were baked into accounting for a certain amount of that growth.  
Another strategic principle is value. For an acquisition to make sense for Simmons, the synergies between the companies need to add value rather than just complement one another. "I look for what I call the 'one plus one equals three,'" she said.
I always ask, 'What can we do together that we can't do separately?' With those answers, we try to build a road map so we all agree that these are the things we're going to work through together to add value.
Margie Simmons, CEO of Landscape Forms
2. Thorough vetting is a must
Your strategic focus should also extend to identifying and evaluating M&A targets. Simmons judges acquisitions on three core pillars:
Size: If the target is too big, it may take more capital and resources than expected; if it's too small, the acquisition may not have a meaningful enough impact. 

Brand: Premium brands typically want to acquire other premium brands. It may be wise to look for other brands of similar perceived quality and customer esteem.

Culture: This is perhaps the most important factor to long-term success, and it's often overlooked. Getting buy-in from the acquired workforce and leadership is a delicate process—especially with a founder- or family-owned business. Aligning cultures and values can help smooth the pathway.
In my experience, every acquisition is truly unique. If you try to force the square peg through the round hole, it probably isn't going to work.
Margie Simmons
3. CEOs need to delegate
While each M&A deal is unique, Simmons said CEOs should treat them as any other initiative. They should determine priorities, delegate as much as possible, and provide support to the team—both internally and externally.
"In some ways, the parts and pieces of my role are a professional development opportunity for others," she said. "That frees me up to focus more on M&A."
But CEOs have more than an operational role to play. They must also be caring leaders who understand the emotions of a merger or acquisition.
Compassion, empathy, clarity and patience are all virtues in these situations. Women tend to be very good communicators and have excellent soft skills. I think both are critical to making a deal work.
Margie Simmons
4. Integration is ongoing
If there's one thing Simmons has taken away from her years of leading M&A efforts, it's that there can never be enough communication.
Smaller companies may not be familiar with the M&A process, so Simmons and her team walk their leadership counterparts through each step to closing—and beyond.
"We're collaborating at every stage, getting their input and providing them information," she said. "We have a documented process that starts with defining the philosophy of integration, establishing the integration team, and identifying synergies, efficiencies, opportunities and cost savings together."
The human element of a merger or acquisition may require even more planning and care. 
Change is difficult for most people. The more compassion and empathy you can demonstrate, the better. You have to really regulate the pace. Some folks are raring to go. Other folks may be anxious or even panicked, and you don't want to lose those people.
Margie Simmons
The integration process does not end with closing. CEOs must continually support long-term success that ties new team members closer together. Simmons achieves this in two key ways:
Post-M&A assessment: A year after closing an acquisition, she hosts a "reflections" offsite to have collaborative dialogue, identify potential improvements and engage new leadership in problem-solving and the process going forward.
Recognition: Celebrating wins together is crucial to building positivity and momentum. "Everybody wants to be on a winning team," she said. No win is too small to acknowledge, whether it's someone being offered a new role, a new customer win or employees gaining access to new and unique benefits, like pet insurance.

 
How JPMorgan Chase can help

CEOs have wide-ranging responsibilities during a merger or acquisition. Our team of commercial bankers and specialists is here to help with insights, expertise and M&A solutions.
Reach out to your relationship team for more questions about M&As and how we can support your success.
Insights, news and more
Sign up for more Commercial Banking Insights and news at the bottom of any page on the JPMorgan Chase Commercial Banking website and follow us on LinkedIn.
© 2022 JPMorgan Chase & Co. All rights reserved. JPMorgan Chase Bank, N.A. Member FDIC. Visit jpmorgan.com/cb-disclaimer for disclosures and disclaimers related to this content.
link