(Courtesy of Special Events Management)

1. Rock out
National tribute bands kick off the start of summer at the Belmont-Sheffield Music Fest. Entertainment includes performances by Trippin Billies, a Dave Matthews Band tribute band; Rod Tuffcurls and the Bench Press; Don't Speak, a No Doubt tribute band; and drag show revues.
Details: 11 a.m.-10 p.m. Saturday and Sunday along Sheffield Avenue between Roscoe Street and Belmont Avenue. $10 suggested donation / MAP
---
Find more fests: 2022 Summer Festival Guide
---
2. Praise
For the first time in three years, the Chicago Children's Choir will present its signature program "Paint the Town Red." Thousands of city youth will perform alongside guest artists, including Grammy Award winner Peter CottonTale, opera singer Jonathan Green and Eurovision star vocalist Vasil Garvanliev.
Details: 11 a.m. Thursday at Millennium Park's Pritzker Pavilion, 201 E. Randolph St. Free / MAP
---
3. Commemorate
American Legion Post 556 will honor those who have served with a Memorial Day Remembrance explaining the traditions and customs of the holiday and a performance by vocalist Terri Lightbody.
Details: 11:15 a.m.-noon Monday at Cantigny Park, 1S151 Winfield Road, Wheaton. $10 parking fee / MAP
---
4. Splash
Chicago's 23 beaches, open for the season Friday, so load up the cooler and pack your beach bag!  (Note: Rogers, Juneway and Howard beaches are closed for the season due to erosion). Wanna know more about the city's lakefront attractions? Here are 10 things you might know about Chicago beaches.
Details: 11 a.m.-7 p.m. daily when lifeguards are on duty starting Friday through Labor Day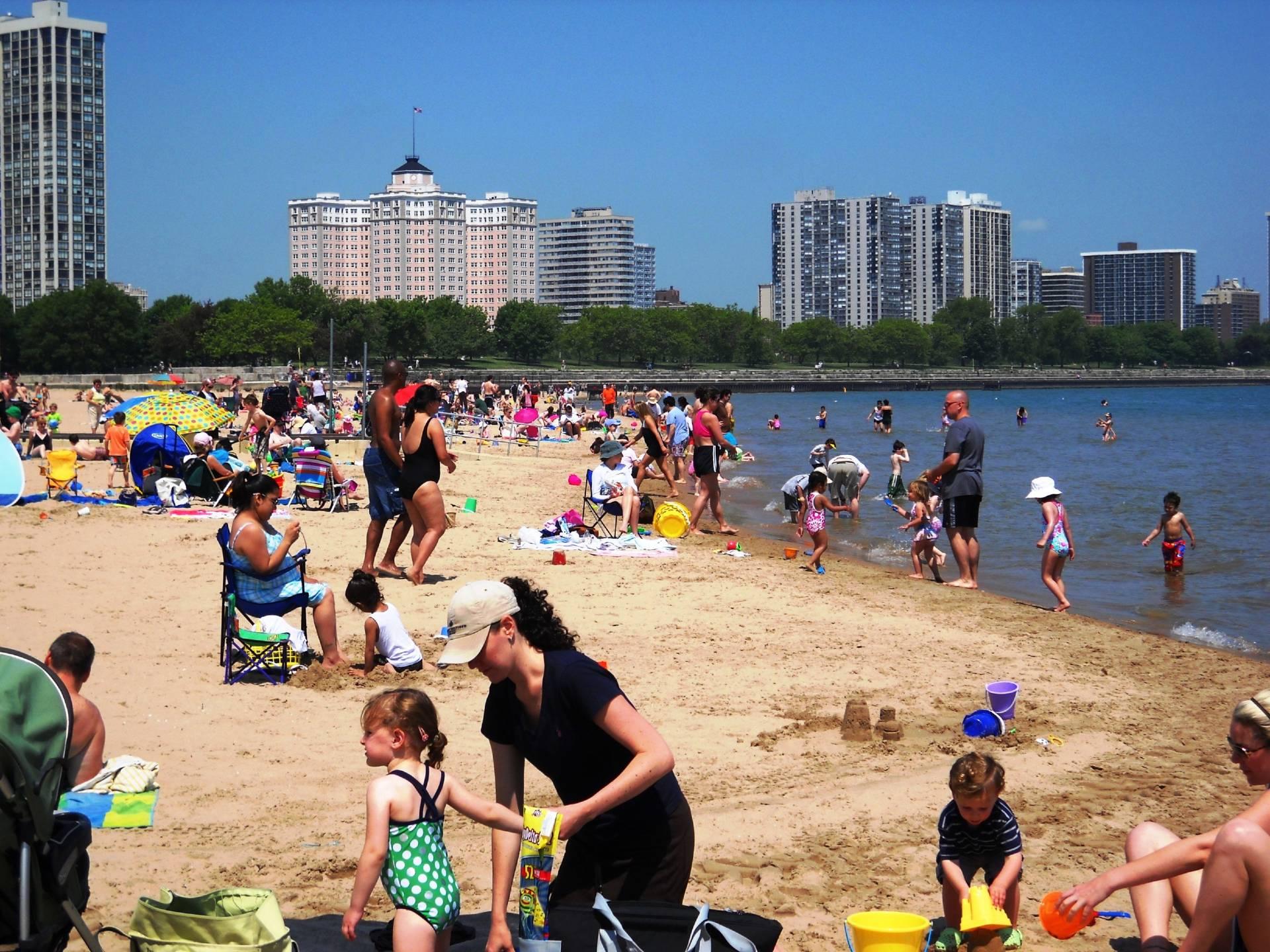 Foster Beach is located in Lincoln Park. (Alanscottwalker / Wikimedia Commons)

5. Mend
Does your bike need a little TLC? Or do you have a necklace or bracelet with a broken clasp? Bring 'em to the Repair Fair with The Chicago Tool Library, where volunteers will lend a helping hand. Don't need anything fixed? Stop by to learn new skills.
Details: 1-4 p.m. Saturday at Chicago Public Library Bee Branch, 3647 S. State St. Free / MAP
---
6. Respect
The Chicago Philharmonic Society pays tribute to the Queen of Soul with its presentation of "Aretha Rising," a concert featuring Franklin's greatest pop, soul and gospel songs. Tunes by Stevie Wonder, James Brown and Sam Cooke are also on the program.
Details: 7 p.m. Sunday at the Harris Theater for Music and Dance, 205 E. Randolph St. $10-$75 / MAP
---
7. Toast
Begyle Brewing and Dovetail Brewery celebrate the latter's sixth anniversary at Mayfestiversary 2022. Raise a glass to local craft brews and enjoy special tappings, live music and fare from food trucks.
Details: Noon-10 p.m. Saturday; noon-9 p.m. Sunday along Ravenswood Avenue between Warner and Cuyler avenues. $5 suggested donation / MAP
---
8. Chow down
More than 20 food vendors serve their own savory, sweet or spicy version of the Mexican sauce at Mole de Mayo. Browse an open-air market and enjoy live music, cultural performances and Mexican-style lucha libre wrestling featuring high-flying aerial maneuvers and colorful masks.
Details: Noon-10 p.m. Friday and Saturday; noon-9 p.m. Sunday along 18th St. between Ashland Avenue and Loomis Street. $5 suggested donation for individuals; $10 for families / MAP
(Mole de Mayo / Facebook)

9. Skim
You may find your next beach read at The South Side Book Fair, where you can snag titles in English and Spanish, as well as renew your library card.
Details: 1-4 p.m. Sunday at The Plant, 1400 W. 46th St. Free / MAP
---
10. Jam
El Festival Latino Sueños Chicago features two days of Latin music, with performances by more than a dozen artists and DJs including Ozuna, Farruko, J Balvin and Wisin y Yandel.
Details: Noon-10 p.m. Saturday and Sunday at Grant Park, Columbus and Ida B. Wells drives. $275 two-day general admission / MAP
---
11. Pitch in
Woodland seeds and plants will be collected from natural areas in Columbus Park as part of a Stewardship Day. Collected items will be transplanted in a new natural area on Austin Boulevard. Tools and work gloves provided. Organizers advise bringing your own water and dressing for the weather.
Details: 9:30-11:30 a.m. Saturday at Columbus Park, 500 S. Central Ave. Free / MAP
---
12. Update
Looking to refresh your home décor? Bring gently used wall art to the Barrington Art Festival, where you can browse the works of more than 130 artists. All donated artwork will be given to the Chicago Furniture Bank which distributes art and furnishings to people moving into permanent housing.
Details: 10 a.m.-5 p.m. Saturday and Sunday in downtown Barrington, Cook and Station streets, Barrington. Free / MAP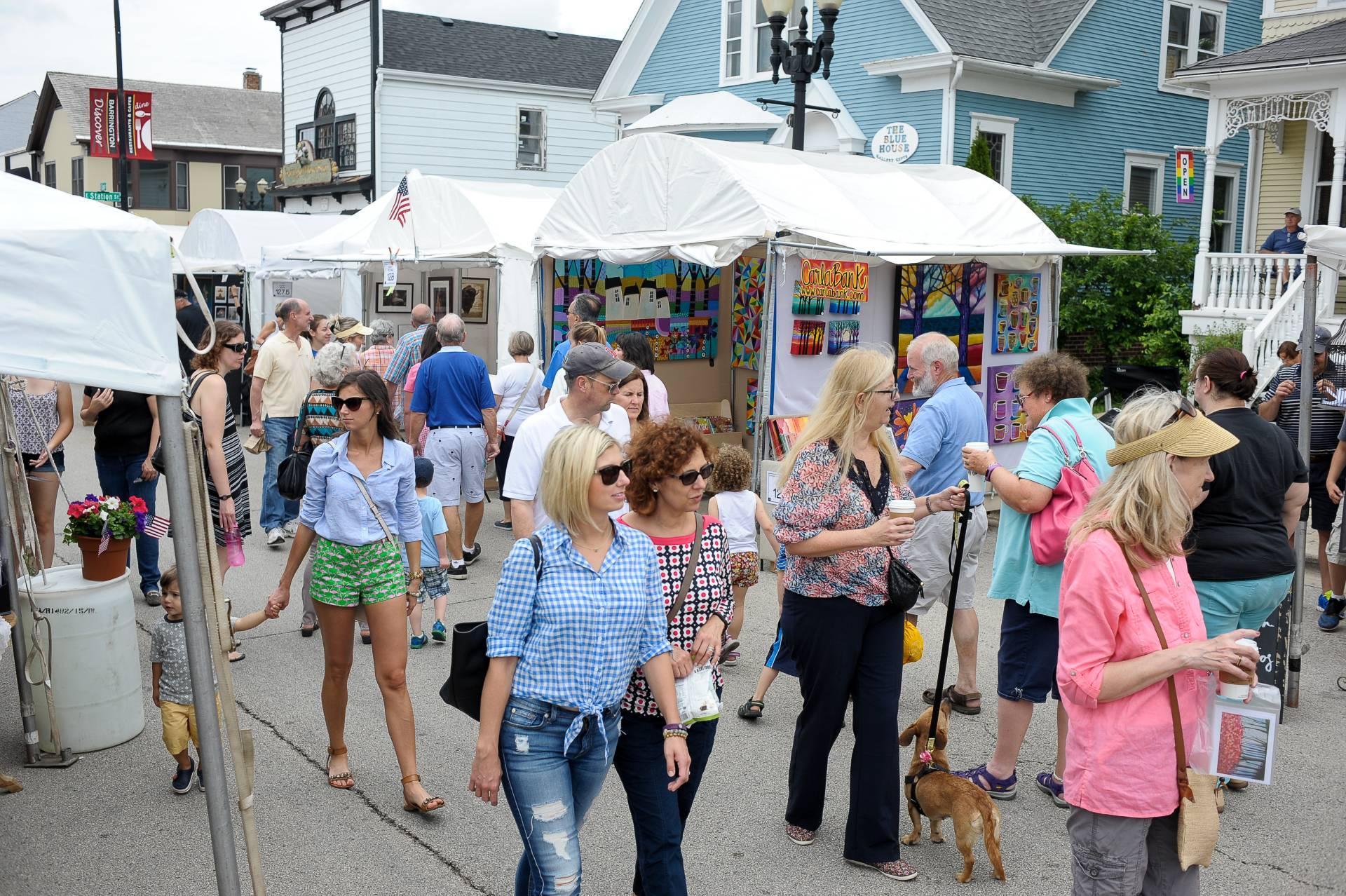 (Courtesy Amdur Productions)

Events listed are subject to change. We recommend double-checking times and locations before you head out the door. Want to share your upcoming events with us for consideration in a future roundup? Send us an email.
---
link